Paul Taylor was born and raised a 'Shropshire Lad', although he has spent the last 25 years in and around Coventry. A college lecturer by day, as well as being a qualified Chartered Accountant, Paul enjoys keeping and training his Spaniels and aspires to be a bassist in a rock band.
On occasions, he writes poems about things that move him to do so. These had been filed away, until friends and colleagues encouraged and then 'outed' him.
Publications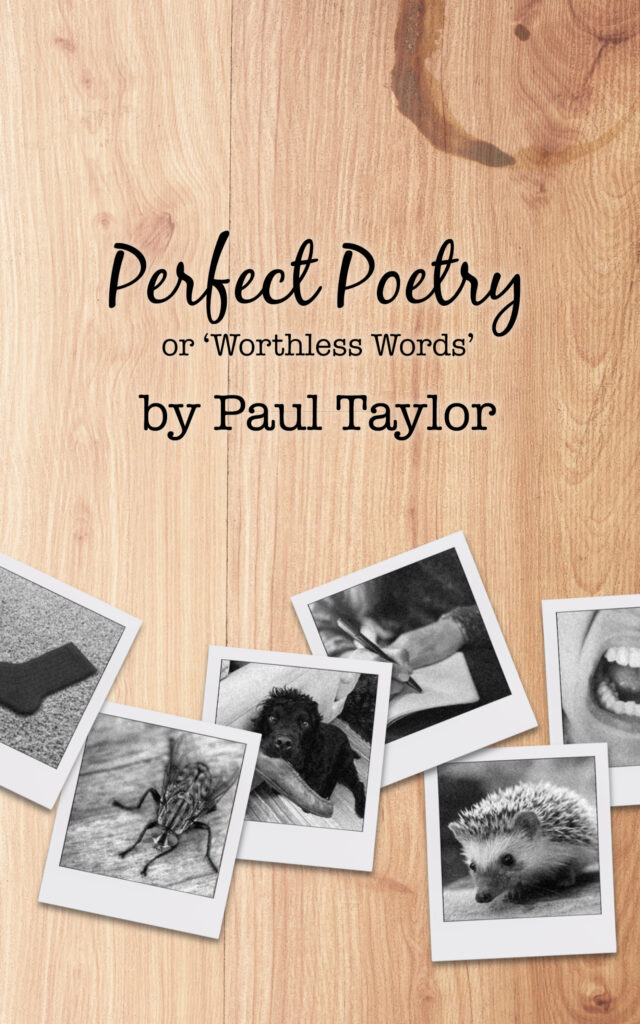 Perfect Poetry
or 'Worthless Words'
This collection of poems is aimed at non-poetry lovers. In this accessible poetry anthology, Paul's writings explore the everyday of what he sees around him, from socks to morphine and dentists to hedgehogs, Paul's words will make you laugh, cry and probably agree. In his deeply personal reflections on loss, Paul takes us into the dark shadows of death.
A Request from the Author
This collection of poems is dedicated to my late wife, Kay, who was taken too soon by brain cancer in 2020. She was the most wonderful person and I miss her terribly. Kay was intelligent, witty, loving, generous and, as you can see, beautiful. She was also most discerning – she wasn't keen on my poetry!
Nevertheless, I hope you will buy the book and find something to engage you in its collection of snippets from my life. Financial proceeds (after publisher's costs) will all go to The Brain Tumour Charity. Thank you so much for your support.
All proceeds go to The Brain Tumour Society.
Paul